Description
One Size: 52 x 52 x 14 cm | 3.5 kg
Variant color: Aqua, Snow Ville, Golden Eagle
To ensure the longevity and effectiveness of your product, we recommend following these care instructions:
To clean your Airmate, use water as the primary cleaning agent. Only add a small amount of soap if absolutely necessary, and avoid using harsh chemicals or abrasive cleaners, which can cause damage to the Airmate.
After washing, allow your Airmate to air dry completely. Depending on the humidity and temperature of the surrounding area, it should take between 30-60 minutes.
You can wash the cover of your Airmate with a washing machine or by hand.
When not in use, store your Airmate in a cool and dry place. Avoid exposing it to direct sunlight or extreme temperatures, as this can cause the material to deteriorate over time.
Do not use bleach or fabric softeners on your Airmate or Cover, as this can damage the material and reduce its effectiveness.
Equal Weight Distribution
Say goodbye to discomfort and enjoy optimal comfort with
Tobu Floor Cushion:
Sustainable, Durable, and Stylish Comfort! Relieve Tension and Enhance Comfort
Our Tobu Floor Cushion provides breathable and supportive cushioning to reduce pressure and pain on joints, muscles, and pressure points. With Airmate Technology, helps to distribute weight evenly, relieving pressure on sensitive areas, and promoting a more comfortable seating experience.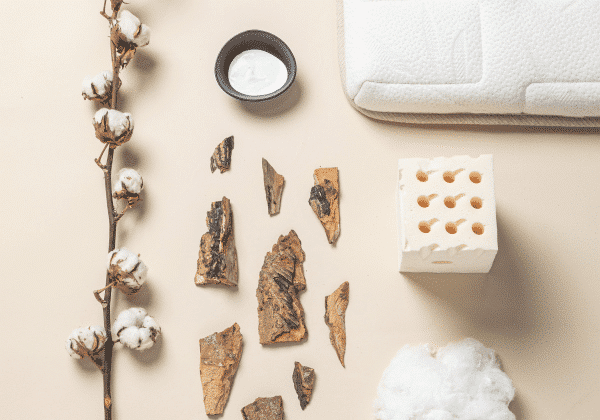 Cleaning is a breeze with Tobu Floor Cushion! Made with durable and easy-to-clean materials, this cushion is designed to withstand everyday use and spills, keeping it looking fresh and clean. Say goodbye to the hassle of complicated cleaning routines and enjoy the convenience of a clean and hygienic seating surface with Tobu Floor Cushion. The Tobu Floor Cushion is crafted from strong and durable Airmate material, making it a reliable and long-lasting choice for anyone seeking additional support and comfort while sitting for extended periods. Thanks to its lightweight design, the Airmate material used in the cushion is easy to carry and move, making it a portable solution for anyone who requires extra comfort while on the go.