Description
1. Small: 120 x 60 x 5 cm | 2,2 kg
2. Medium: 120 x 70 x 5 cm | 2,5 kg
To ensure the longevity and effectiveness of your product, we recommend following these care instructions:
1. To clean your Airmate, use water as the primary cleaning agent. Only add a small amount of soap if absolutely necessary, and avoid using harsh chemicals or abrasive cleaners, which can cause damage to the Airmate.
2. After washing, allow your Airmate to air dry completely. Depending on the humidity and temperature of the surrounding area, it should take between 30-60 minutes.
3. You can wash the cover of your Airmate with a washing machine or by hand.
4. When not in use, store your Airmate in a cool and dry place. Avoid exposing it to direct sunlight or extreme temperatures, as this can cause the material to deteriorate over time.
5. Do not use bleach or fabric softeners on your Airmate or Bamboo Cover, as this can damage the material and reduce its effectiveness.
Sleep with Peace of Mind: C-PRO Baby's Mattress
with Airmate Technology
Ensuring Safe, Comfortable, and Healthy Sleep for Your Little One.
Naturally Safe
Airmate is made from non-toxic material and is produced without the use of additional chemicals, ensuring that it is safe for use by people of all ages, including babies. In addition, Airmate has antibacterial properties that prevent the growth and nesting of fungus, mites, and bacteria. This makes it a healthier option for babies, as it helps to prevent the spread of harmful germs and allergens that can cause discomfort and health issues. Overall, the use of Airmate in products designed for babies helps to ensure a safer and healthier environment for their growth and development.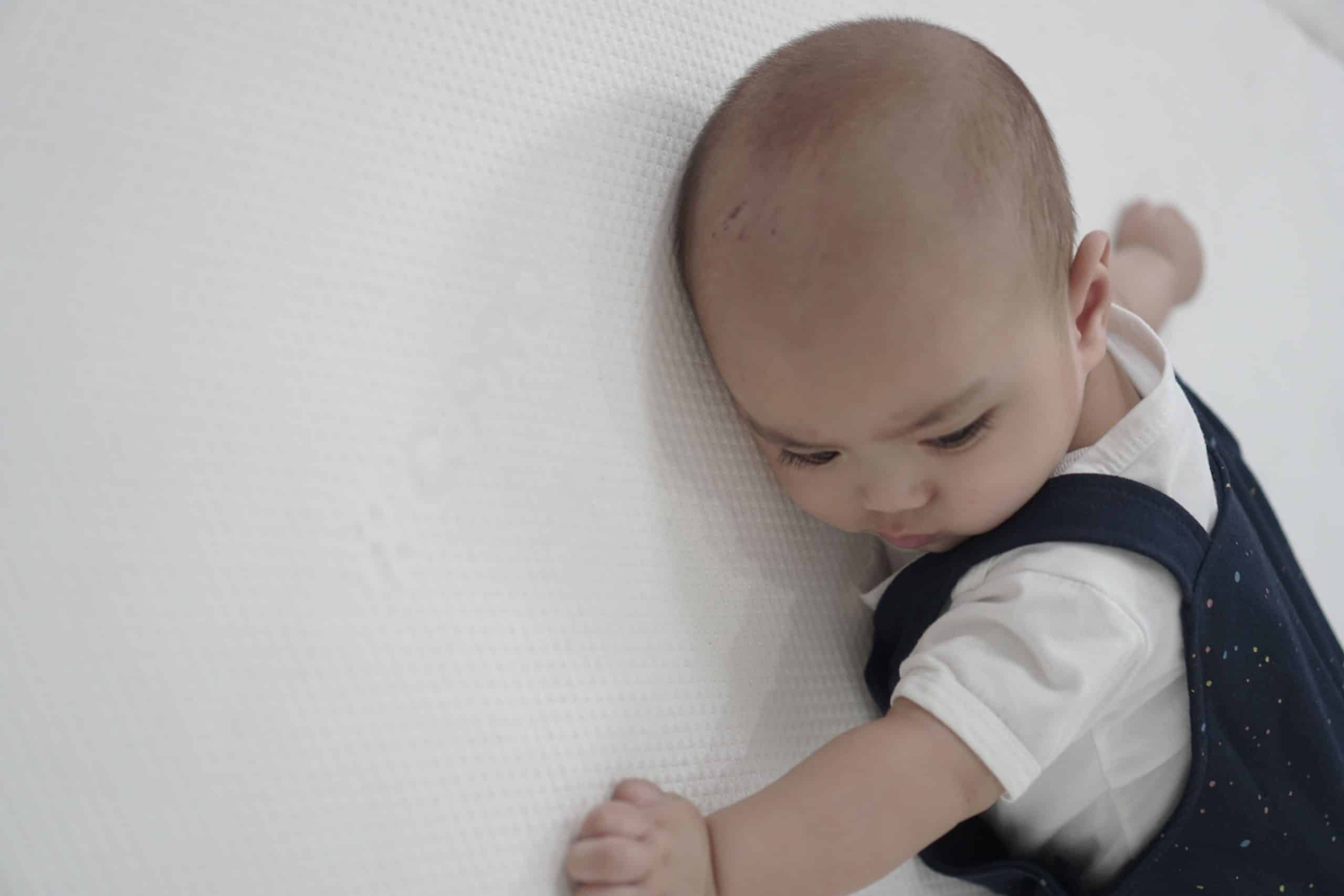 Preventing SIDS and Heat Rash
Breathability is a crucial feature in any baby mattress, as it allows for proper ventilation and air flow, preventing the buildup of heat and moisture that can lead to discomfort, skin irritation, and even health issues such as Sudden Infant Death Syndrome (SIDS) and heat rash. Airmate material is an ideal choice for baby mattresses, as it provides superior breathability and ventilation, ensuring that infants can sleep safely and comfortably throughout the night. Wash Less, Play More!
A washable baby mattress is an essential feature for parents, as it allows for easy cleaning and maintenance, ensuring that the sleeping surface remains clean and hygienic for their little one. Airmate material is an excellent choice for a washable baby mattress, as it is durable and can withstand regular cleaning without losing its shape or effectiveness. The Airmate material can be washed using only water and a minimal amount of soap, making it easy and convenient for busy parents to clean.